H&M loose fitting t-shirt in Grey Blue £7.99
H&M loose fitting t-shirt in White £7.99
New Look Navy Supersoft High Waisted Skinny Jeans £22.99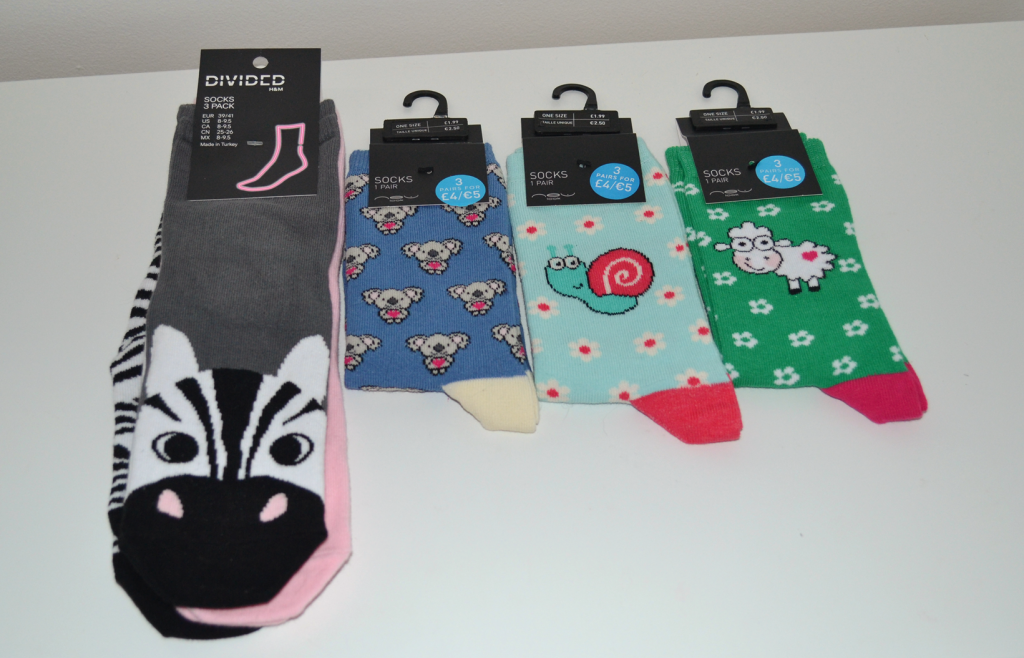 H&M pack of 3 socks £3.99, New Look socks 3 for £4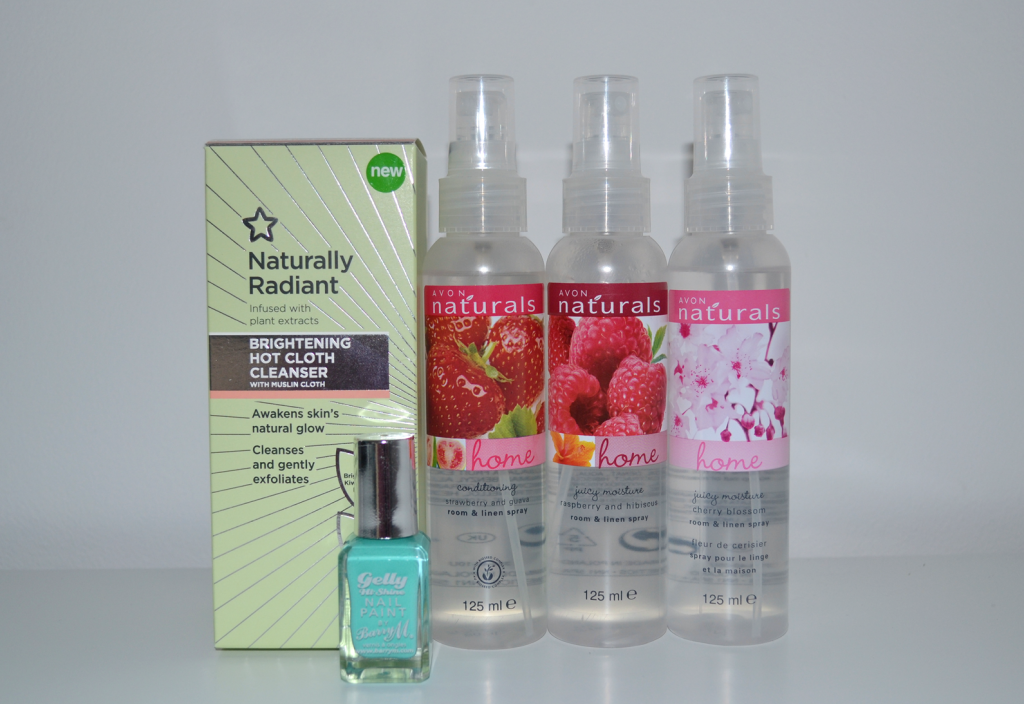 Superdrug Naturally Radiant Brightening Hot Cloth Cleanser £5.99, Barry M Gelly Nail Paint in Greenberry £3.99, Avon Naturals Room & Linen Sprays in Strawberry & Guava, Raspberry & Hibiscus and Cherry Blossom £4 each (always on offer though)
Avon Sonal Flower Umbrella £10. "You're not supposed to put umbrellas up inside! It's bad luck!" I really don't care haha
I was meant to be on a spending ban this month, but then I realised that I would just buy the stuff I wanted in March anyway, so cancelled it.
I bought the H&M items with £5 off and 25% off codes. I bought the t-shirts in a S, instead of an XS, because I wanted them to be very loose fitting. I'm going to tuck them into my high waisted jeans. How cute are the zebra socks?!
New Look's jeans are currently discounted, so I bought another pair of my favourite ones. I now have three pairs. The buttons are more brassy on this pair, but I don't mind. I also couldn't resist adding some socks to my basket. Animals on socks are my weakness, I tell you.
I also ordered from Superdrug this month. The hot cloth cleanser was half price at just £2.99, and I really wanted the nail polish. There was also free delivery, which sealed the deal for me.
From Avon, I ordered three room and linen sprays for £4, and the umbrella for £8 because I needed a new one. Excuse my messy bed in the background! But how cute is it? I love it.
I've also bought some homeware bits, some H&M sprays and a couple Primark throws, but I've already blogged about them.
I've been naughty, I know, but... but... I have no justifications *hangs head in shame*