Flash - It's more orange than this
Natural light - It's a lot brighter than this
Basically, it's the colour of the highlighter between the orange and pink ones. That was, and still is, my favourite highlighter shade! (
source
)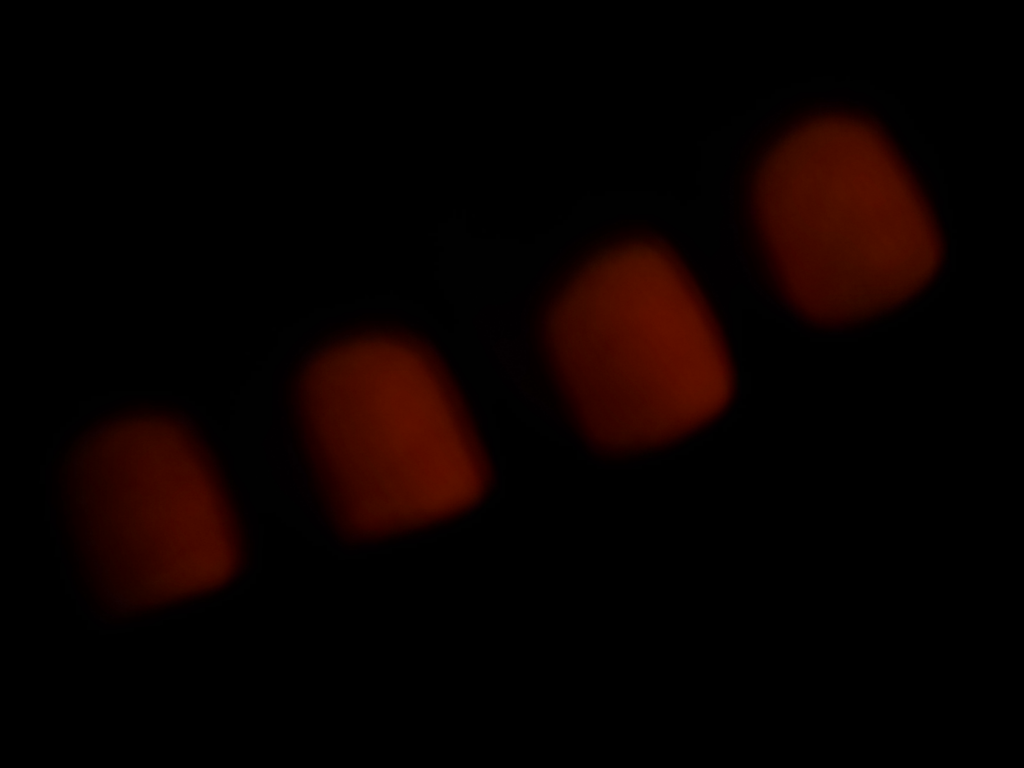 Glowing in the dark - This is the result after holding my fingers under a lamp for about 10 seconds. It fades quite a lot, but it's definitely still noticeable in the dark.
Isn't this nail polish pretty? I've always loved shades like this. If you're interested in it, or another shade, you can buy it from
here
for 99p, including delivery. The shade is number 14. I also have shade 13, and my sister has shades 7, 9 and 13.
The seller's feedback isn't the best, but my sister and I had no problems with them. The polishes did take 3-4 weeks to arrive, but I expected that, seeing as they were arriving from Hong Kong.
The formula of the polish is... adequate. It took 3-4 coats to become opaque and it feels ever so slightly gritty. However, these problems can be fixed with a base and top coat. I personally don't mind if a formula isn't perfect - I'm more interested in the colour. The glow in the dark aspect is more novelty than anything, but I love a bit of novelty!
Also, sorry about the photo quality in this post. My camera isn't great at picking up neon shades, so I had to use my phone, and my phone couldn't capture it glowing in the dark, so I had to use my actual camera!