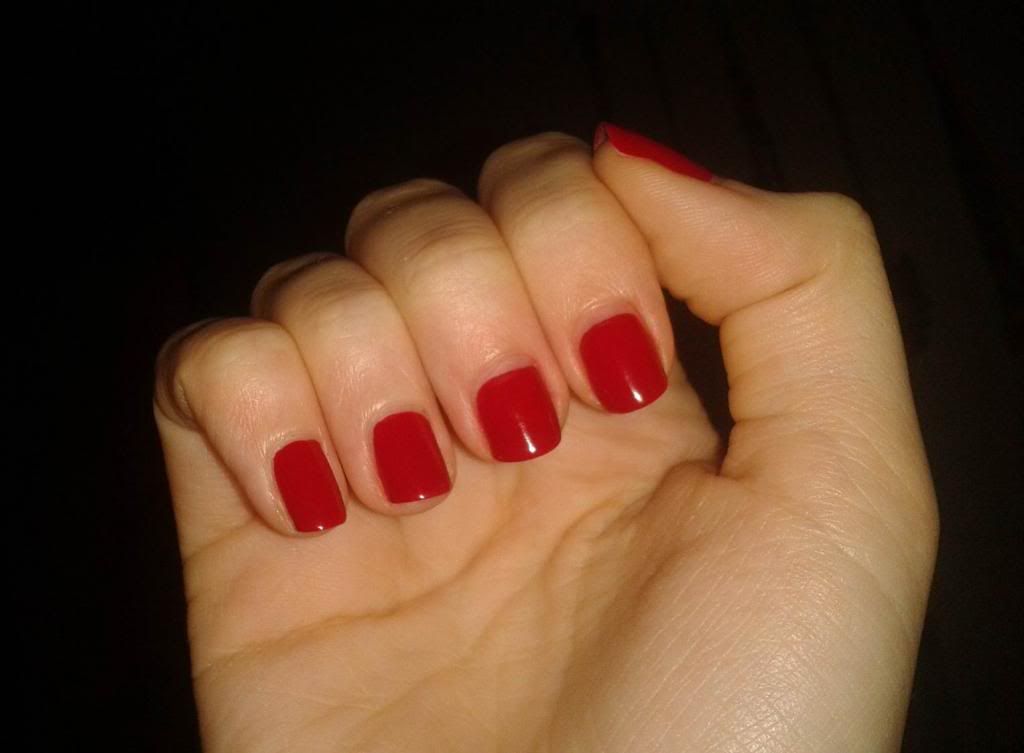 Barry M's Gelly Blood Orange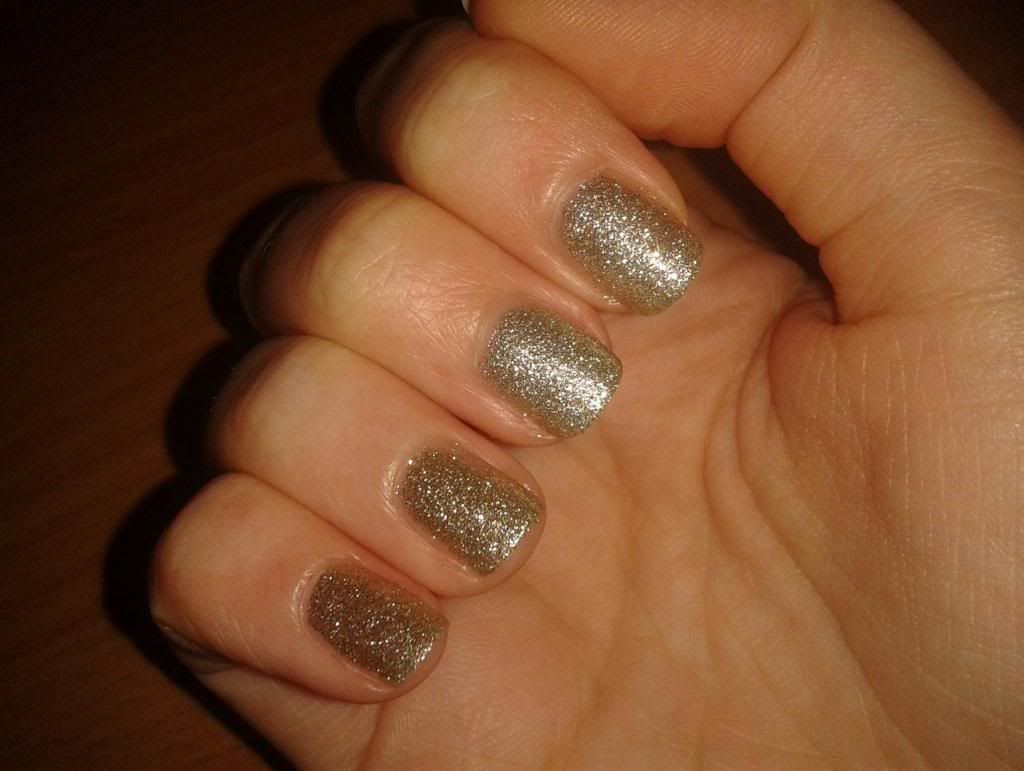 Once I've painted my nails, I take a couple of photos on my phone and then plan to take 'proper' photos the following day. Well, sometimes a nail chips or my actual camera doesn't pick up the colour well, so I don't bother blogging about it. I was going through my phone earlier though and thought these photos were okay to use. Even though they were taken on my phone with a flash, they're still a good representation of how the polishes look.
I rarely wear red nail polish. In fact, Barry M's Gelly Blood Orange is my first bright red. The only other red shade I have is Barry M's Raspberry, which is definitely not a true red. I like it! I just hope it doesn't stain the hell out of my nails. It was opaque in one coat, but I added another just to be sure.
I wore Essie's Beyond Cosy the week of Christmas. It's so pretty! It's a pale gold which is gold in some lights and silver in others. The glitter is finely milled and opaque in two coats - Win!
I hope you're enjoying January so far. My birthday's on the 20th, so I always like this month. I'm going to be 20 this year! No longer a teenager. Scary stuff.
I also just have one more assignment and a couple of exams to do (I've already completed 2 assignments, an article and a presentation).
Oh, and I bought a new camera today! The Nikon D3100. I'm just waiting for some accessories, including memory cards, to arrive so I can use it.